Evaluation for quality of industrial manufacture
We evaluate manufacturing quality in accordance with Radio Law or Telecommunication Business Law. Precise management quality of manufacturing is the essential requirement for Technical Conformity. We make evaluation as an experienced registered certification body.
J-CARETS
Japanese Convergence Approval Radio Equipment Test System is the auto-evaluation test facility developed by DSP Research that shorten the examination time for characteristic test for Type approval and Test approval for Technical regulations conformity certification for radio equipment under Japanese Radio Law.
Automatic Report Generation system is one of very useful option.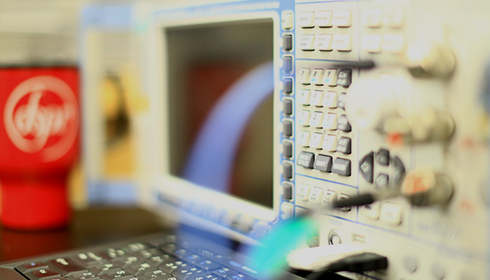 Star Gate System -Three-Dimensional Analysis-
Three-Dimensional Analysis is able to find out the factor such as shortage of radio wave measurement distance in the process of designing, by the analysis of actual radiating wave from plural antennas-like MIMO- in addition to an unit antenna analysis.
Examples of suitable test
CTIA
Over-the-Air Performance Test
IEEE Std. 149-1979
Antenna Characteristic Test by 3D Analyses
About Star Gate System

| | |
| --- | --- |
| Frequency Range: 400MHz-6GHz | Elementary particle of active antenna :23-as standard- |
Please inquiry us for other measurements